High-tech fibers
at the core
of our innovations
Our job

: creating
products and solutions
with high tech textile fibers.
Our expertise: to innovate by designing light, resistant and reliable products and solutions, for your performance.
Forerunners on the market with blocks and shackles made of high-tech textile fibers, we have been developing our exper-tise and know-how to support innovation and performance for more than five years. Whether it is for amateur or profes-sional sailors, ship-building or industry, we create products and solutions that combine lightness, strength and reliability, produced with quality materials and high technology. Designed to last.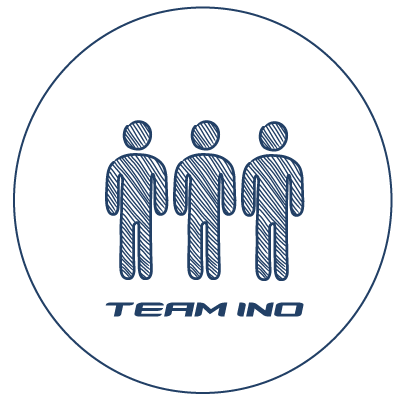 a dedicated
team of 15
Ino-Rope was born in 2013 from the union of a professional rigger and a naval engineer/open sea racer. Convinced that high tech fibers are the future on board racing sailing boats, they invented a textile block, and patented their innovative concept. Efficient, reliable and extremely light, Ino-Blocks have been test-ed and approved on the most prestigious circuits, such as the Vendée Globe.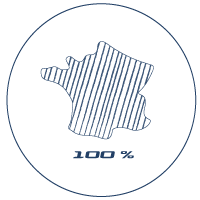 Products
Made In France
Now made up of an energetic and close-knit crew of 15 people, our Breton company is firmly implanted in the nautical world. New ideas seasoned with a spark of audacity, developed with quality materials and renowned expertise: this is our secret recipe to create rigging products and solutions designed to be used in sailing and the maritime sector.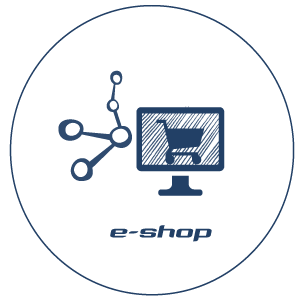 e-shop
+ retailers network

Born on the seas, the Ino-Rope company is now setting off on land to conquer the industrial sector. Our expertise in the demanding field of open sea racing allows us to meet the needs of industries. Thanks to its high capacity to innovate and make its products reliable, our design team develops adapted technical solutions with high-tech textile fibers.
High-Tech fibers at the core of our innovations
High tech textile fibers have revolutionized the worlds of sailing and industry. All our innovations are de-veloped with these fibers (Dyneema®, Kevlar®, etc.), whose exceptional mechanical properties we ex-ploit to imagine, design and commercialize highly technical products and solutions.
Our products, whose essential structure is rope-based, have a shared identity card: they are both simple and reliable, resistant yet light, efficient and designed to last. These unique technical characteristics open up extremely broad fields of application for our products and solutions.
To boost our capacity to innovate and push our expertise to the highest level, our R&D department and design team join forces by working hand in hand with trustworthy technical partners such as VMG Yacht Design.
PRODUCTS
Ino-Block range
Textile blocks
As the first product designed by Ino-Rope, the Ino-Block is a textile block produced in series, based on an innovative patented concept. Extremely simple (5 parts) and efficient, the Ino-Block is lighter than all the other traditionnal blocks on the market thanks to its textile technology. It is also more reliable (highly resistant Dyneema® axle) and its materials were selected to last longer (no ball bearing or metallic pieces inside). The Ino-Block's range covers all working loads and adapts to any situation: "classical" block (Ino-Block), snatch block (Ino-Snatch Block) and ending block (Ino-Ending). The Ino-Block textile concept has been approved by open sea racers in the most extreme conditions. With its extraordinary strength and unique lightness, the Ino-block is a proof of reliability and performance.
Ino-Connect range
Textile shackles and accessories
The Ino-Connect range offers a large choice of uses and working loads. The shackles and loops are produced in series and combine know-how and technicity: the high quality textile Dyneema® structure ensures lightness and prevents corrosion. Our engineers focused specifically on the simplicity and reliablity of the range (easy to open, no risk of losing them) for an intuitive and safe use. Or R&D team/department creates high quality textile shackles (I-Connect Shackle, I-Connect Strope, I-Connect Loop) by focusing on high-tech fibers and cutting-edge technology (filament winding). Ino-Rope offers shackles that are light, convenient and adaptable (I-Connect Light, I-Connect Shackle-Cover). We also develop an accessories range that aims at improving and facilitating sailing (Ino-Stopper, I-Bone, Ino-Padeye etc. ).
SOLUTIONS
Ino-Rigging
The rigging factory
Ino-Rope exploits its expertise and know-how in the high-tech fiber field to serve your rigging projects (standing and running rigging). Our technical experts help you to define your guidelines and design the most adapted solution to your needs, paying careful attention to quality and communication. Our rigging solutions are designed to last, with resistant and meticulous finishing touches (splices, whipping, covers, and so on.).
Ino-Custom
Customized solutions
We produce ropework solutions for sailing, maritime and industrial sectors, in small or large series. From racing boat rigging to shipyards and anchor lines for civil and military structures, our high-tech fiber solutions allow important weight gain. Resistant and designed to last, our products guarantee reliability and quality.
> Chandlery
> Running rigging
> Standing rigging
> Boating and racing
> Aquaculture products
> Innovative mooring lines
> Towing lines
> Dock mooring systems
> Strops
> Guy lines
> Umbilical cables
> Hoisting Systems


Ino-Rope SAS
24 rue Jacques Noël Sané
29 900 Concarneau
02 22 94 07 08
contact@inorope.com