La fibre high-tech
au cœur de nos
innovations
Notre métier

: créateur
de produits et de solutions
à partir de fibres textiles high-tech. Voir le catalogue
Notre expertise : innover en concevant des produits et des solutions légères, résistantes et fiables, au service de vos performances.
Précurseurs sur le marché des poulies et des accroches en fibres textiles high-tech, nous mettons depuis plus de cinq ans notre expertise et notre savoir-faire au service de l'innovation et de la performance. Particuliers et professionnels du nautisme comme de l'industrie, nous créons pour vous des produits et des solutions qui allient légèreté, résistance et fiabilité, produites à partir de matériaux de qualité et de haute technicité, conçus pour durer.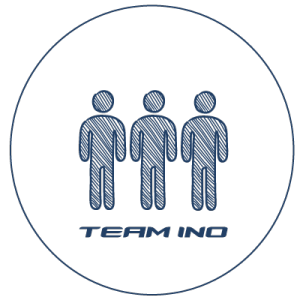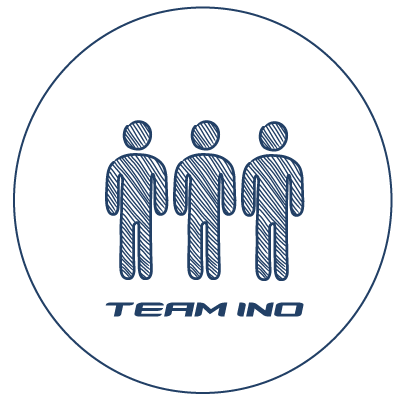 Une équipe
de 15 personnes
Ino-Rope naît en 2013 de l'union d'un mateloteur professionnel et d'un ingénieur naval, coureur au large. Convaincus que les fibres high-tech sont l'avenir à bord des voiliers de course, ils inventent une poulie
à textile, un concept innovant breveté. Performantes, résistantes et très légères, les poulies Ino-Block ont été testées et approuvées sur les circuits les plus prestigieux, comme celui du Vendée Globe.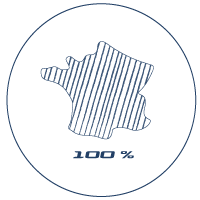 Produits
Made In France
Composée aujourd'hui d'un équipage dynamique et soudé de 15 personnes, notre entreprise bretonne est solidement implantée dans le monde du nautisme. Des idées fraîches relevées d'un zeste d'audace, mises en œuvre avec des matériaux de qualité et un savoir-faire reconnu : tel est le secret de notre recette pour créer des produits et des solutions de matelotage destinés à la pratique de la voile et au secteur maritime.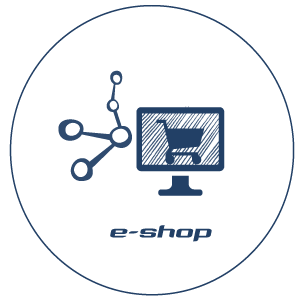 Boutique en ligne
+ réseau de revendeurs

Entreprise née de la mer, Ino-Rope part aujourd'hui à la conquête de la terre en investissant le secteur industriel. Notre expertise dans le domaine exigeant de la course au large nous permet de répondre aux demandes des industries. Grâce à sa forte capacité à innover et à fiabiliser ses produits, notre bureau d'étude développe pour vous des solutions techniques adaptées, à partir de fibres textiles high-tech.
La fibre high-tech au cœur de nos innovations
Les fibres textiles high-tech ont révolutionné le monde de la voile et de l'industrie.
Toutes nos innovations sont développées à partir de ces fibres (Dyneema®, Kevlar®, etc. ), dont nous exploitons au mieux les propriétés mécaniques exceptionnelles pour imaginer, concevoir et commercialiser des produits et des solutions de haute technicité.
Nos produits, dont le cordage forme la structure essentielle, ont une carte d'identité commune : ils sont à la fois simples et fiables, résistants mais très légers, performants et conçus pour durer. Ces caractéristiques techniques uniques ouvrent à nos produits et à nos solutions des champs d'application extrêmement larges.
PRODUCTS
Ino-Block range
Textile blocks
As the first product designed by Ino-Rope, the Ino-Block is a textile block produced in series, based on an innovative patented concept. Extremely simple (5 parts) and efficient, the Ino-Block is lighter than all the other traditionnal blocks on the market thanks to its textile technology. It is also more reliable (highly resistant Dyneema® axle) and its materials were selected to last longer (no ball bearing or metallic pieces inside). The Ino-Block's range covers all working loads and adapts to any situation: "classical" block (Ino-Block), snatch block (Ino-Snatch Block) and ending block (Ino-Ending). The Ino-Block textile concept has been approved by open sea racers in the most extreme conditions. With its extraordinary strength and unique lightness, the Ino-block is a proof of reliability and performance.
Ino-Connect range
Textile shackles and accessories
The Ino-Connect range offers a large choice of uses and working loads. The shackles and loops are produced in series and combine know-how and technicity: the high quality textile Dyneema® structure ensures lightness and prevents corrosion. Our engineers focused specifically on the simplicity and reliablity of the range (easy to open, no risk of losing them) for an intuitive and safe use. Or R&D team/department creates high quality textile shackles (I-Connect Shackle, I-Connect Strope, I-Connect Loop) by focusing on high-tech fibers and cutting-edge technology (filament winding). Ino-Rope offers shackles that are light, convenient and adaptable (I-Connect Light, I-Connect Shackle-Cover). We also develop an accessories range that aims at improving and facilitating sailing (Ino-Stopper, I-Bone, Ino-Padeye etc. ).
SOLUTIONS
Ino-Rigging
The rigging factory
Ino-Rope exploits its expertise and know-how in the high-tech fiber field to serve your rigging projects (standing and running rigging). Our technical experts help you to define your guidelines and design the most adapted solution to your needs, paying careful attention to quality and communication. Our rigging solutions are designed to last, with resistant and meticulous finishing touches (splices, whipping, covers, and so on.).
Ino-Custom
Customized solutions
We produce ropework solutions for sailing, maritime and industrial sectors, in small or large series. From racing boat rigging to shipyards and anchor lines for civil and military structures, our high-tech fiber solutions allow important weight gain. Resistant and designed to last, our products guarantee reliability and quality.
> Accastillage
> Gréement courant
> Gréement dormant
> Plaisance et course au large
> Supports d'aquaculture
> Lignes de mouillage innovantes
> Câbles de remorquage
> Amarrage de pontons
> Estropes
> Haubans
> Câbles ombilicaux
> Systèmes de levage

Ino-Rope SAS
24 rue Jacques Noël Sané
29 900 Concarneau
02 22 94 07 08
contact@inorope.com