Ino-Rope's new range: Stick-on Ino-Padeyes!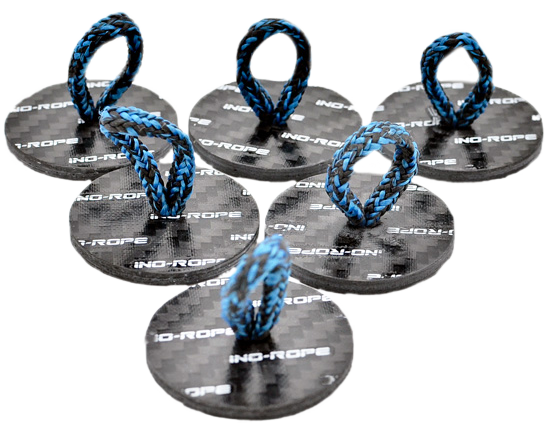 The creator of high tech textile fibre-based products and solutions, Ino-Rope presents a new range of stick-on padeyes at the METS show (stand 05.341), in Amsterdam from 19th to 21st November 2019. Ten products that are light, resistant and reliable, fast and easy to install anywhere on your boat!
Stick-on soft padeyes: a complete range of ten products
Let's get things straight: Ino-Rope did not invent soft padeyes, the solution mixing composite and textile (a loop embedded in a monolithic) to create an attachment point. This solution was developed for offshore racing twenty or so years ago and has been widely spread since. Based on its expertise and know-how, Ino-Rope has reviewed the concept and come up with its own complete and coherent range of stick-on padeyes:
– textile loop or integrated thread (male or female) padeyes
– carbon or fibreglass padeyes
– round (ripping work) or triangular (shearing work) padeyes
Ino-Padeye Delta: innovation serving performance
Let's take a look at the Ino-Padeye Delta model. This innovative triangular soft padeye solution meets the needs of shipyards looking for a product to hang different elements in their boats. Creator of textile solutions, Ino-Rope developed a triangular-shaped connector board designed to resist shearing, when the load's axle is parallel to the bonding. This innovative technology is more efficient than traditional round padeyes, resistant to tearing (when perpendicular to the bonding) but not to shearing. The Ino-Padeye Delta, available in fibreglass or carbon, is particularly adapted to fixing bunks and storage leek cloth, rope bags, light manoeuvres on deck, etc.
Ino-Padeye: light, resistant, simple and reliable
Tested in the harshest conditions, Ino-Padeyes guarantee a range of breaking loads varying from 150 to 300 kg, when bonded with Sikaflex 292i. As such, they are perfectly adapted to low to medium loads, on or below deck: securing storage leek cloth /batteries/life rafts/ rope bags/electrical board (threaded Ino-Padeye), rope loads generated by hand and more generally replacing all traditional stainless steel hasps.
Ino-Padeyes are light (no metallic elements), resistant (guaranteed loads) and simple, setting them up requires no reinforcement or drilling. Thanks to the development of a controlled fabrication process, Ino-Rope guarantees reliability and volume of production, with an affordable, quality product made in France. Ino-Rope has chosen a mixed polyester/Dyneema soft loop (sufficient for loads ranging from 150 to 300 kg), developed in partnership with Lancelin ropeworks.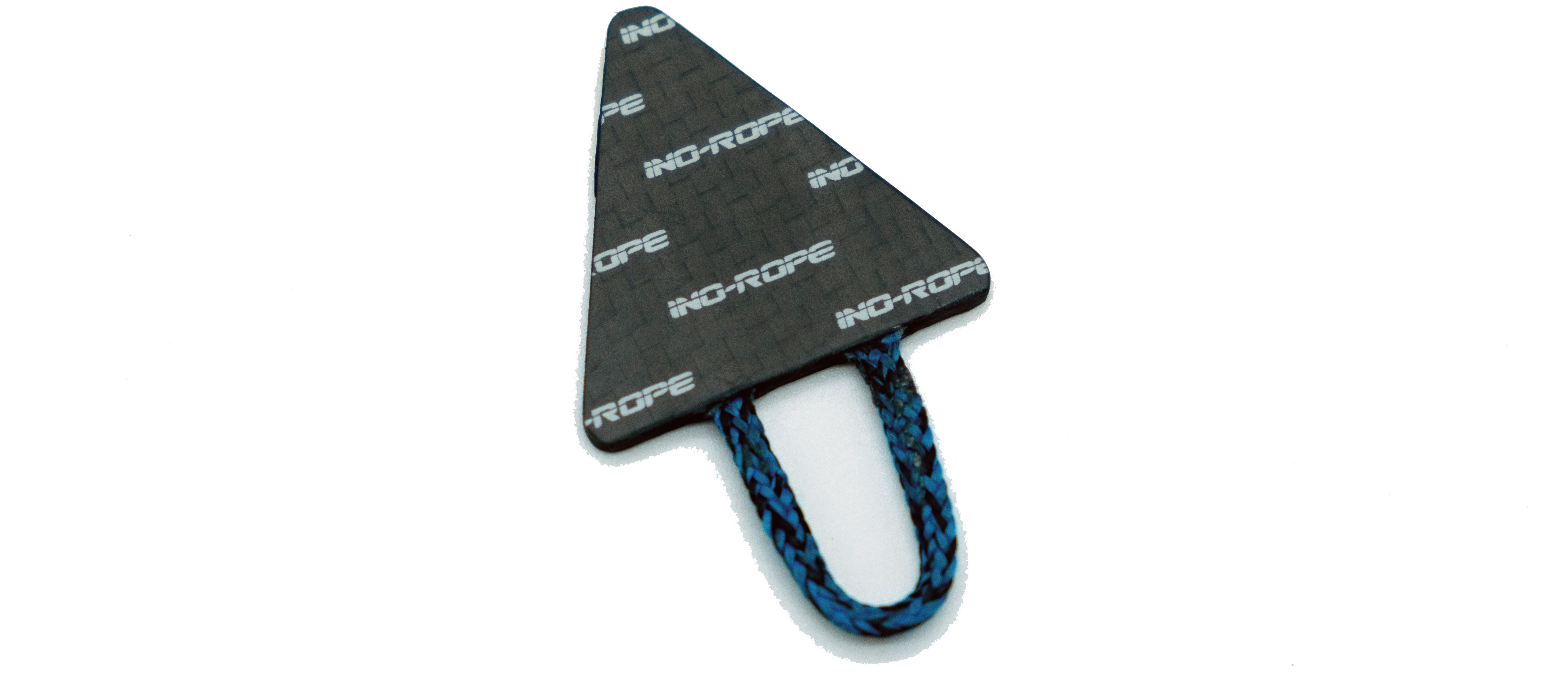 High load and customized padeyes to come
After the launch of its new range of stick-on padeyes at the METS, Ino-Rope plans to develop deck-through padeyes adapted to higher loads and the conception of customized models for shipyards.