Innovative anchor lines: Assessment after two years of use
Some Ino-Rope team members travelled to Beg-Meil and to the Glénan Islands at the beginning of August, in order to assess the situation regarding the innovative anchor lines installed in 2017. Post operation report.
Due to the increase of mooring areas and to new environmental issues, such as the reproduction of species or human impact on wildlife, two years ago the Fouesnant town council decided to install our innovative Ino-Rope mooring lines in these protected zones, within the framework of a Natura 2000 contract. This amounts to eight innovative mooring lines made of rope, which now complete standard chain installations.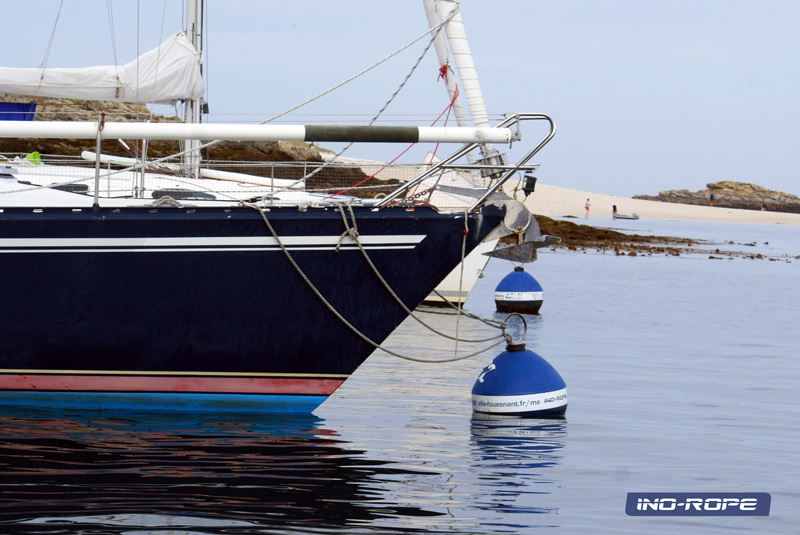 Besides reduced maintenance and much less weight for harbour teams who are in charge of the maintenance of these lines, the result is very positive after two years of installation. "Unlike chain lines that are removed during winter and are very heavy to handle, our textile lines stay in place all year", according to Jerôme our R&D manager. "The fibres used and the installation techniques for the lines guarantee robustness and simplicity.  They can stay in place without a worry".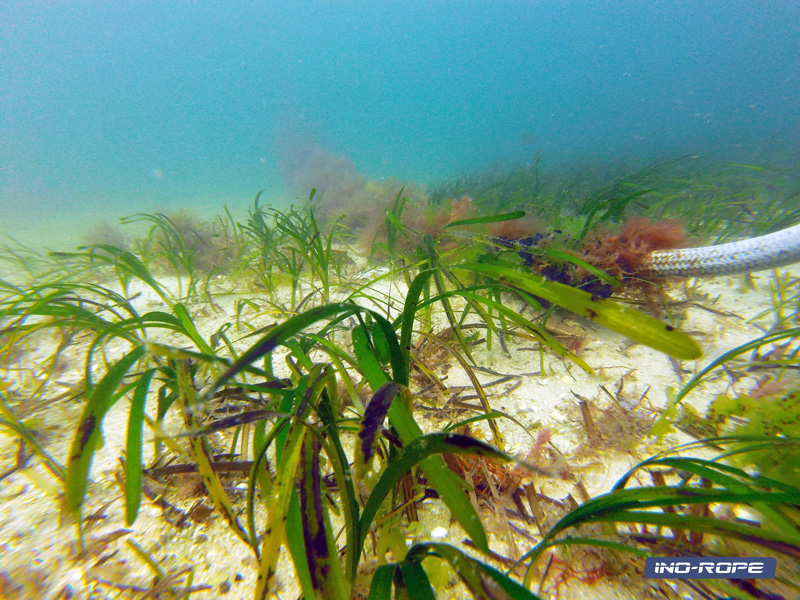 In terms of ecology, positive results! Up to 10 times lighter thanks to the rope type used. "Our lines are much less invasive on the sea beds", he adds "with only 5m22 surface area impacted on average per line, versus 50m22 for the dragging radius of a standard chain line). So, seagrass meadows are more protected and allow fauna to settle." It is by diving around these lines and observing eelgrass meadows that these positive conclusions were reached. These innovative lines significantly reduce dragging on the sea bottom, "there is a lot of seaweed and fish that revolve around them," the team reports.
The installations in Fouesnant are a great example that showcase the success of this system. Ino-Rope is currently working on similar projects in Brittany, but also in the rest of France.