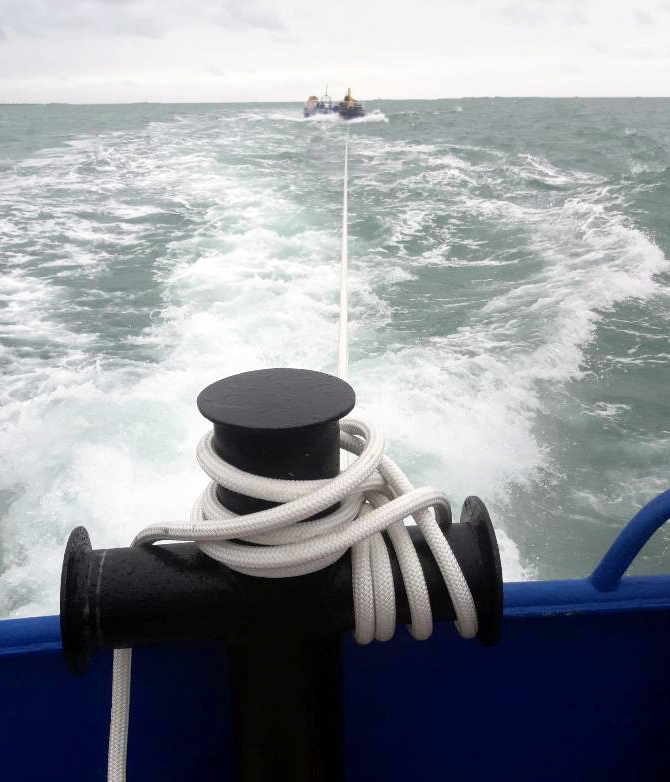 Essential equipment
Towing cables are an indispensable tool on board many boats. Our towing cables made of high performance ropes are used to move boats whose propulsion has broken down or non-motorised floating structures such as oil rigs and barges.
Our towing cables can be used for towing in line (towed behind the tug boat) or alongside (boats side by side connected by several mooring lines).
Our towing cables are lanyards made in high performance ropes. They are highly robust thanks to their optimal, reliable connecting system. The assembly of a thimble inside the loop further reinforces the protection of the rope.
Custom-made in our workshop, our towing lines are available in a wide range of diameters and are each associated with a minimum breaking load (MBL)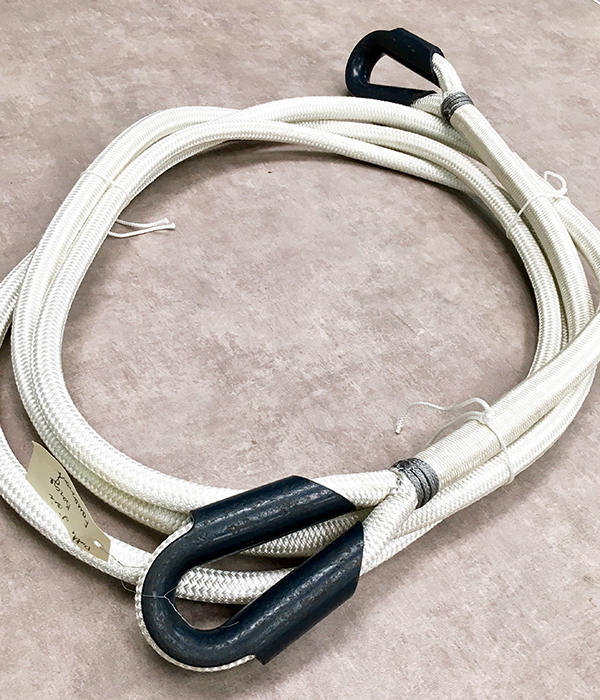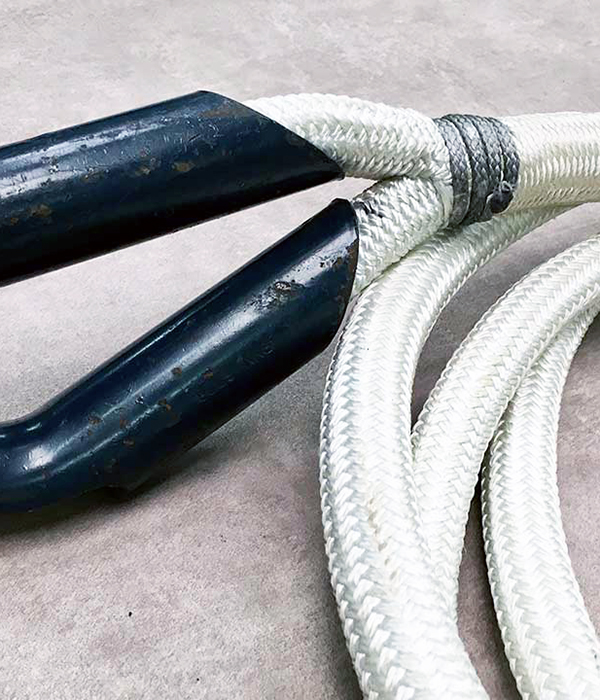 Your cables are custom designed by our design office according to your specifications, with ropes certified to CE standards. Our products follow very strict manufacturing processes which guarantee their quality and reliability. The various resistance and fatigue tests are carried out in-house, on our traction bench.