Towing cables
Synthetic tow ropes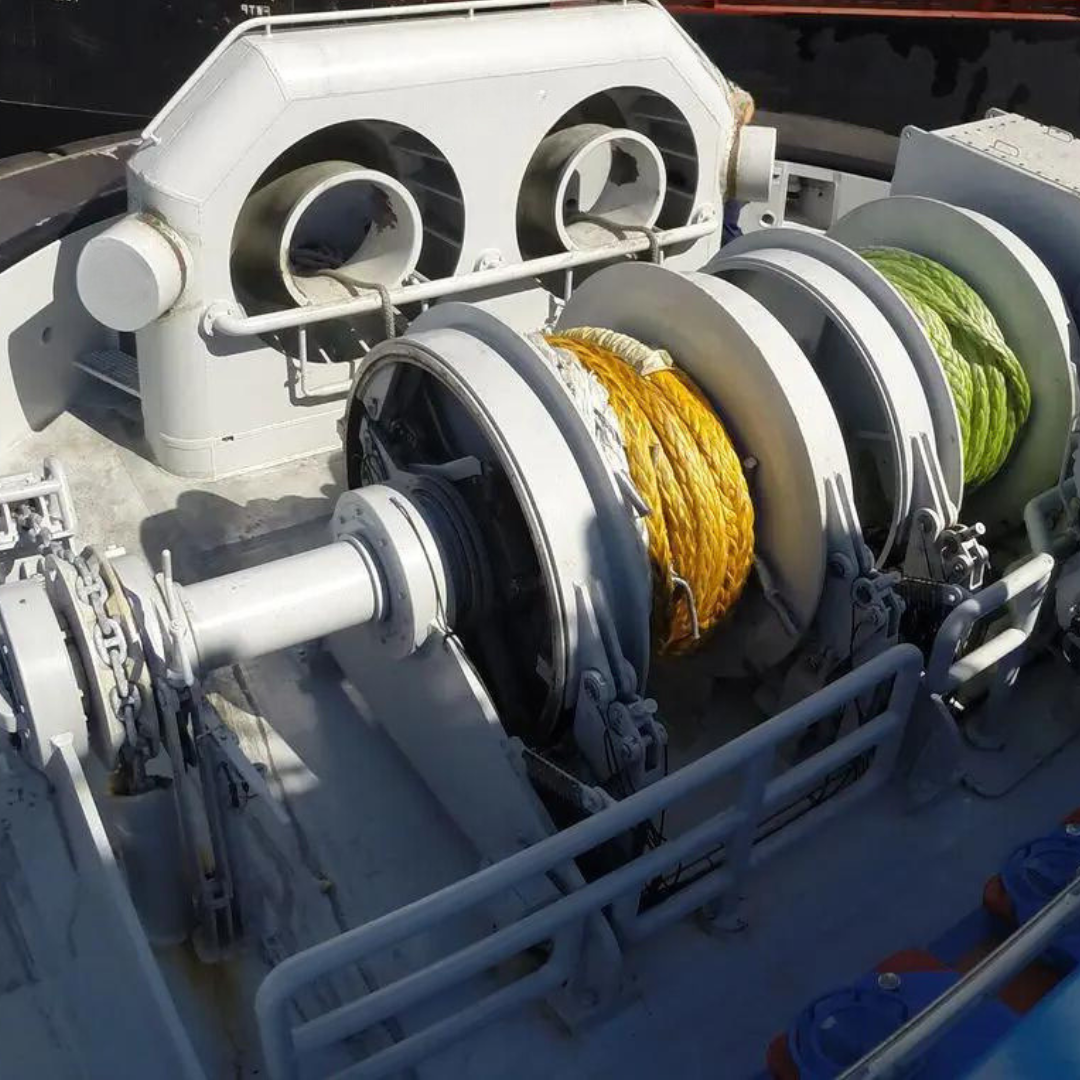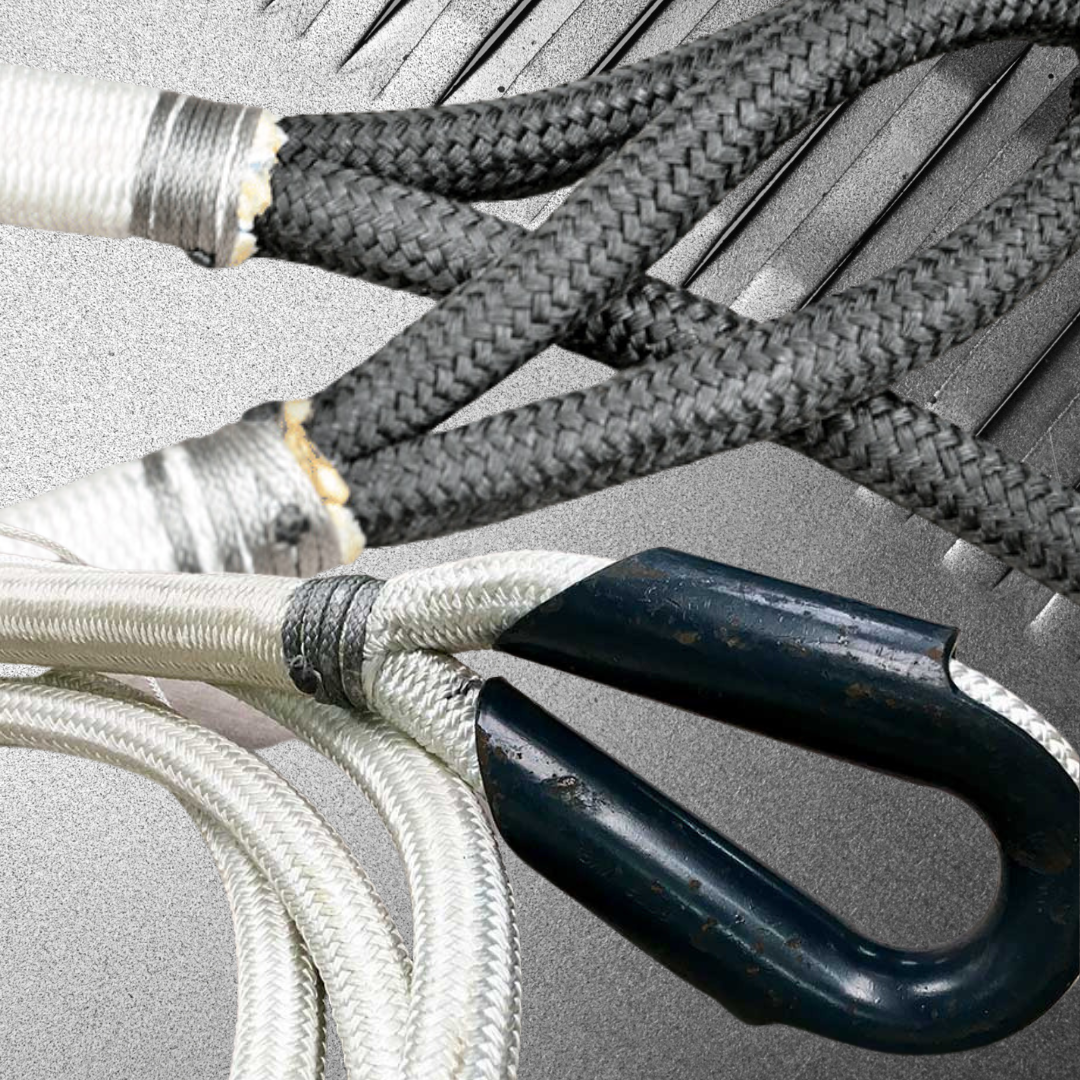 UHMPE/Dyneema

®

towing cables :

The tow rope is an essential piece of equipment on board many boats. Our high-performance rope cables are used to move ships with propulsion damage or non-motorized floating structures such as oil rigs or barges.
Our synthetic cables can be used for line towing (towed behind the tug) or side towing (boats side by side connected by several hawsers).

Our tow ropes are high performance synthetic cable slings.
They are very robust thanks to their optimal and reliable attachment system. The mounting of a thimble inside the loop also offers reinforced protection for the rope.

TECHNICAL INTEREST :
– made to measure
– available in a wide range of diameters
– minimum breaking load (MBL) guarenteed
– tested on a certified traction bench
Composition :
High performance synthetic rope
Options :
Spliced eye / sheath reinforcement / tube lug (availability depending on diameters)
Made to measure in our workshop, they are available in a wide range of diameters and are each associated with a minimum breaking load (MBL).
Technical reccomendations :
Maintenance : the towing device must be maintained in good condition. Terminals must always be smooth enough to prevent premature wear of our synthetic cables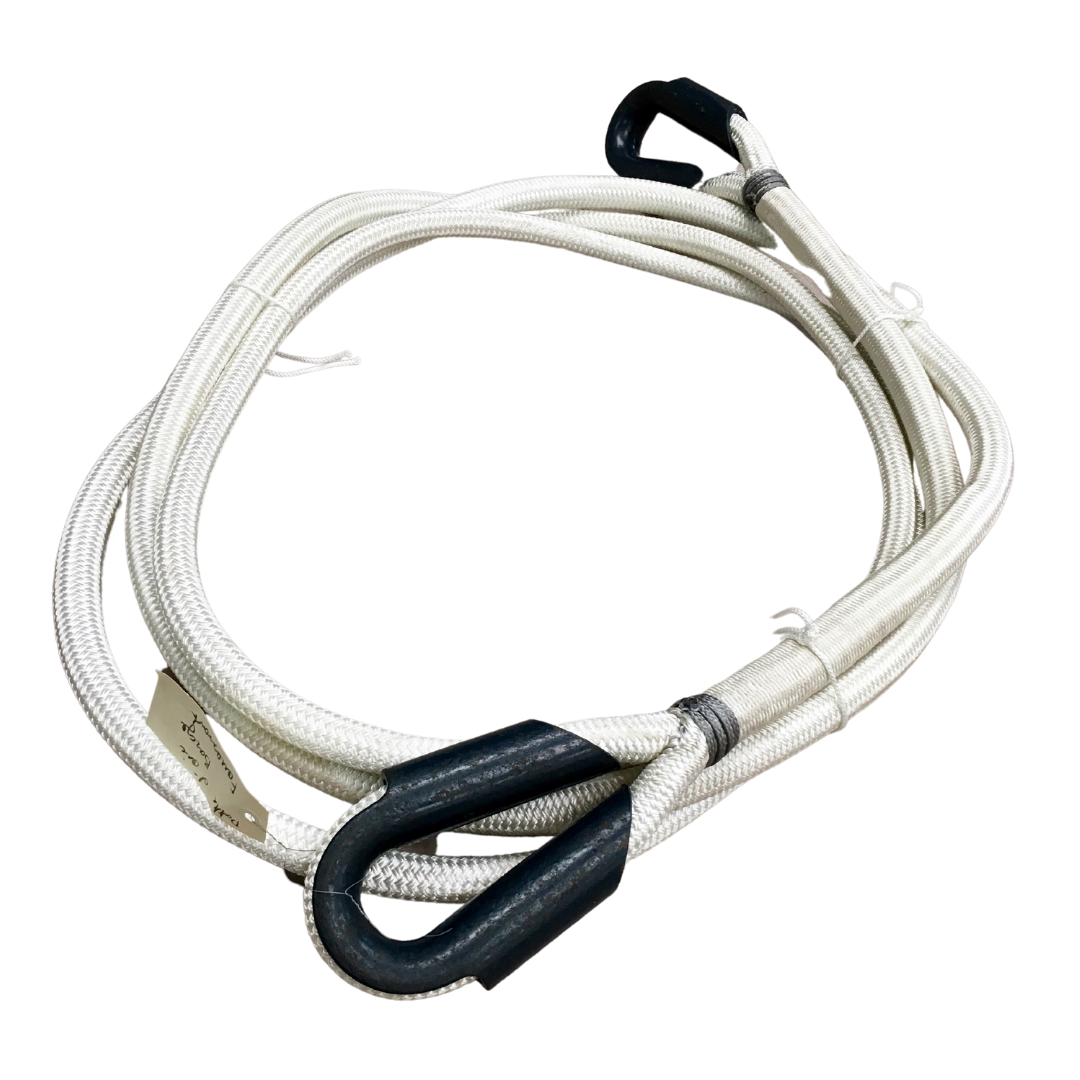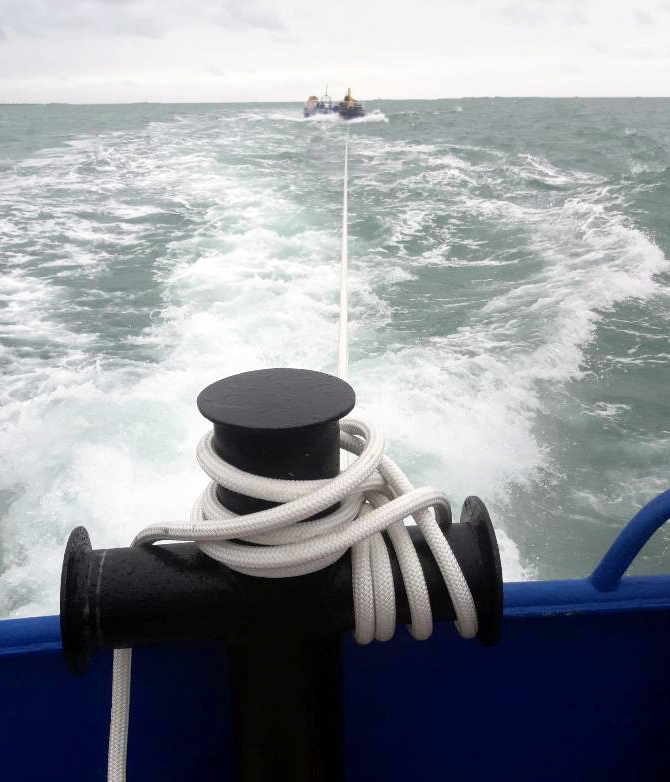 CUSTOMER REQUIREMENT  :
Beyond their great reliability thanks to excellent resistance, our synthetic cables meet the challenges of  weight gain, durability and easy handling without the help of a forklift.
In response to the different specifications of our customers, we design cables that meet their requirements by providing protection and suitable accessories (UHMPE protective sheath or Polyester rope + eyes), here are some of our achievements :
– Piriou site / 3 cables 100T / UHMPE sheathed + eye protection
– Fouesnant town hall / 1 towing cable of 40T (120m) + textile connection hooks
– Ufast and Apivia shipyards (Imoca) / floating emergency towing cables
Left : towing cable in action made for the town hall of Fouesnant
OUR GUARENTEE OF QUALITY :
We work with partner rope manufacturers who provide us with quality rope for which we guarentee  consistency of diameter throughout the cable. We offer different materials at the right price depending on the type of use and your specifications.
Your cables are custom designed by our design office to your specifications, with ropes certified to CE standards. Our products follow very strict manufacturing processes which guarantee their quality and reliability. The various resistance and fatigue tests are carried out in-house, on our traction bench.