Structural umbilical cables
Structural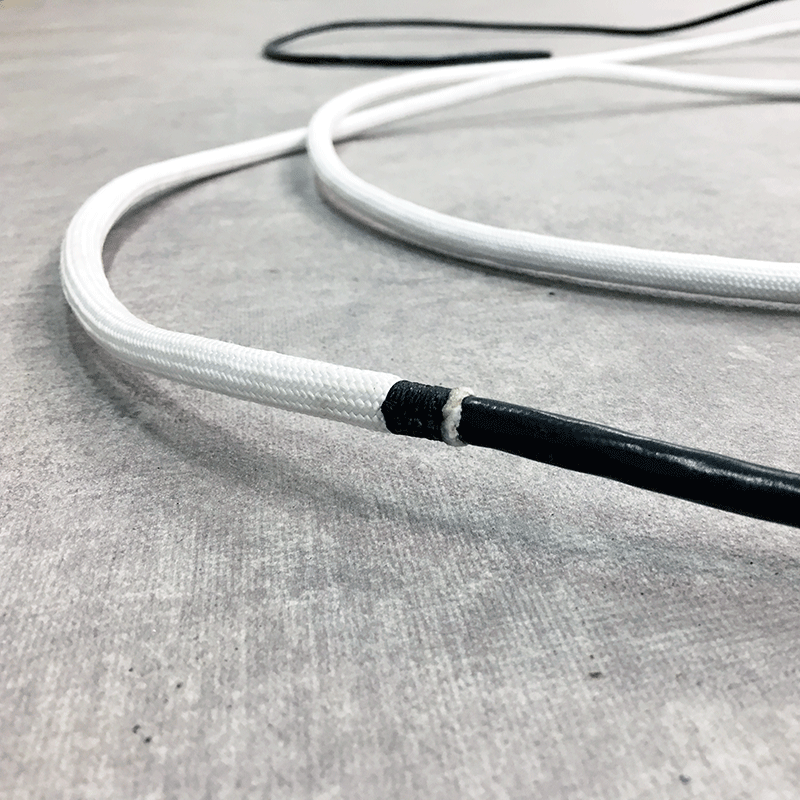 Structural umbilical cables
Tailor-made according to your needs
As creators of products and solutions based on high performance textile fibres, we design custom-made structural umbilical cables according to your guidelines. Equipped with excellent mechanical resistance, they answer your needs efficiently, whether it is for electric current, fibre optic data or even fluids.
The composition of the different textile layers is specifically studied for the mechanical, electric or thermic properties of our umbilical cables to adapt perfectly to your uses. The very high resistance of our cables allows for static or dynamic uses (assembly on hoists with blocks, tackles) including in extreme conditions!
Materials used:
Polypropylene
Polyamide (Nylon)
Polyester
High-modulus polyethylene (Dyneema, HPME, UHPME),
Aramid (Kevlar, Technora),
PBO
Technical advantages of our structural umbilical cables:
Very high mechanical resistance

Excellent resistance to acid/alkaline products and saltwater

Lightness

Safety coefficient of 10
CUSTOM-MADE PRODUCTION:
Numerous available WLL

Custom-cut useful length in cm

Custom-made

French manufacturing
Your cables are custom designed by our design office according to your specifications, with ropes certified to CE standards.Our products follow very strict manufacturing processes which guarantee their quality and reliability.The various resistance and fatigue tests are carried out in-house, on our traction bench.