OUR ANCHOR LINES
INO-ROPE INNOVATIVE
Standard chain anchor lines usually have a lifespan of 2 to 3 years and their heavy weight contributes to arduous working conditions for those who handle them.
Their environmental footprint is a sensitive issue because a single line drags a 50 m22 seabed surface area with its seagrass meadows.

Ino-Rope's innovative anchor lines provide a solution to these numerous harmful effects on people and their environment: practical, lightweight, robust and more durable.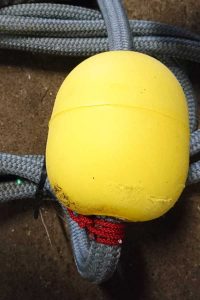 OUR SOLUTION
Different types of solutions depending on the environment:
• swing mooring line
• trot mooring line
• custom-made lines, adaptable depending on environment
Technical advantages:
• lightness
• no corrosion (chemically inert)
• high tenacity (high breaking load)
• UV-resistant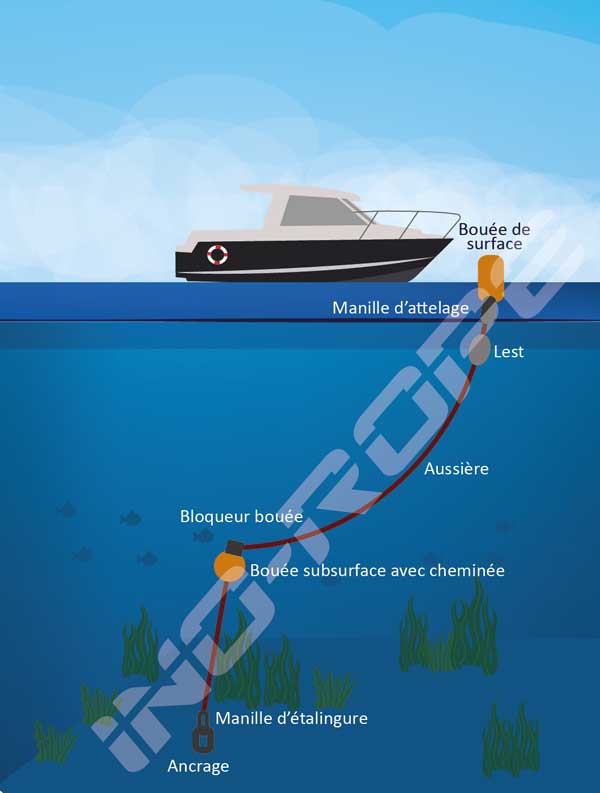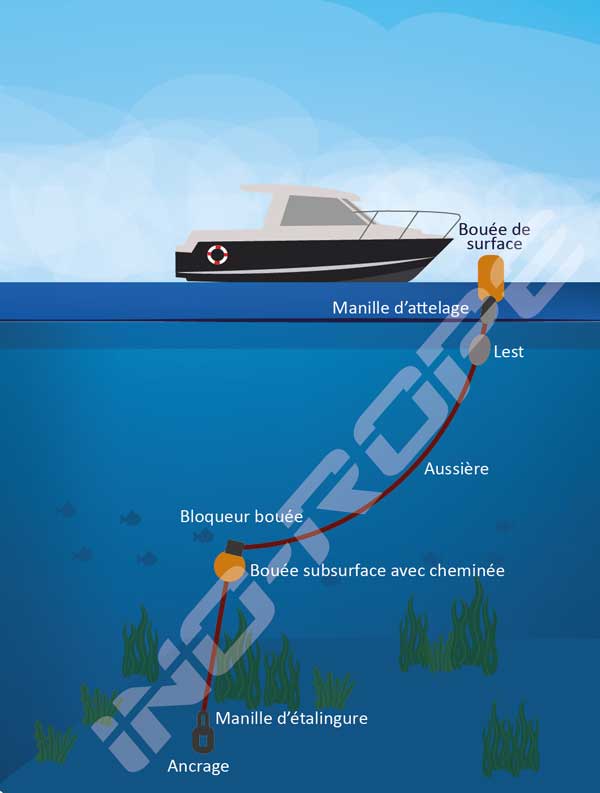 WHAT ARE THE ADVANTAGES OF OUR INO-ROPE RUNNING RIGGING SOLUTIONS ?
10 times less harmful for seabeds, on average
3 times more durable than a standard chain line
7 times lighter than a standard chain line for equal resistance
Limits dragging on the seabed and allows better ocean life conservation by protecting eelgrass beds. 10 times less harmful for seabeds (on average 5m22 surface area impacted, versus 50m22 for a standard chain line). Complies perfectly with the Natura 2000 requirements.
Long lasting (at least 10 years versus only 2 to 3 years for chains) and very robust thanks to the materials used (modern textile fibres) and to the splicing techniques.
7 times lighter than a classical anchor chain line: less harsh working conditions.
No corrosion. Easy to handle. Easy installation with two fixing points. No end of the season removal required
WHY CHOOSE THE INO-ROPE STANDING RIGGING SOLUTION?
EXPERTISE
Product technicality, notably with large-diameter splicing.
FLEXIBILITY
1. Redaction and approval of your specifications in collaboration with our design office.
2. Manufacturing of lines in our Concarneau workshop and delivery of ready-to-install lines.
3. Installation by professional divers is possible with regular control checks.
FOLLOW-UP
Ino-Rope assists you during your line's lifespan.